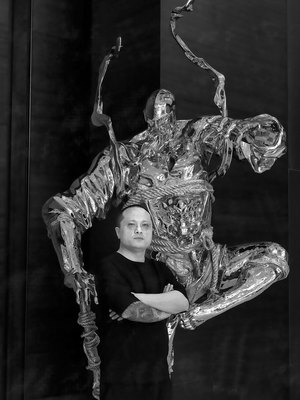 Zhao shu
Director of tree. Design, founder and creative director of Weimei culture;
In 2012, Beijing Weimei culture and Innovation Co., Ltd. was founded, and tree. Design studio was established;
From 2004 to 2010, design director partner of Shanchuan Design Office (Shanghai) from 2010 to 2012, design director partner of Shanchuan Design Office (Beijing).
Awards camp
IAI Design Awards 2015 best design award;
IFI APDC 14 / 15 Asia Pacific Interior design elite invited Saijia to work for the award;
Ieed2015 International Ecological Design Award elite Invitational best ecological old building renovation was selected in 2015 CIID China Interior Design Award;
2015 idea tops International Space Design Award (AIT Award) best cultural space Finalist Award 2016 Golden Bund Award Finalist Award.
Publication:
The most influential 50 Chinese designers, modern decoration, world architecture, catering agents, Chinese architectural decoration, home furnishings, fashion home, boutique home, colorful
Works:
Damei center, Huahui life technology, Beijing qianyuntai four stage hospital, Dadong Roast Duck, Tianjin Goubuli, Beijing wangshunge, Dalian fishing port of chopsticks road, Shenyang, Zhili official cuisine of Baoding, Beijing Sheraton taikehui, Taj Royal Hotel Beijing Tiantan, Palm Spring Shenzhen Shahe Financier Club, Sanya Dadonghai Banshan No.1, Sanya Dadonghai Jinxuan Jiangnan, Haikou 33rd boundary Villa Sanya qingyuntai Hotel, Shanxi Taiyuan Changsheng Shuangxi City, Shanxi Datong Kaide qingyuntai family, Tianjin last house, Yapin airport catering, Meier Hotel, the Forbidden City jiangxuexuan boutique, shining5 jewelry, cuilv jewelry, dazzle dancing gold jewelry, KangQian banquet on Julu Road, Mingxuan teahouse, Jiating Hotel, Lijing hotel of dragon dream, ice and fire edge in Shanghai, nine rooms in Shanghai Tang, Taoyuan spa, Shanghai Jingpu club, Shanghai wood club, Suzhou Gusu family, Shanxi dadongjia club, Shanghai Manhao blind massage, Wuxi shenyuexuan, Houhai private club, Nanchizi private club, Xishan private club, Jingshan private club, Xiangshan private club, etc.