In the CIFF of 2019which ended not long ago, another new product of Qumei household Vance series appeared in "oasis · new species - the first development of global household new products", once again gaining the eyes of the world. Since the 2018 Shanghai Construction Expo was launched, "Vance life" series has been one year old. As a "rising star" of Qumei family, it took less than a year for fanxi to quickly take the hearts of consumers and become one of the most popular series.
The success of fanxi series can not be separated from the people who pay after the opening. On the first anniversary of fanxi's listing, we specially interviewed Mr. Zhao Shu, the space and display designer of fanxi, to understand the story behind the design.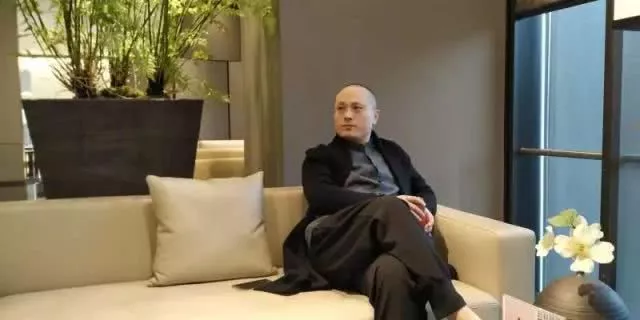 "Zhao Shu will shine." This is the unanimous evaluation of him.
People who meet zhao shu for the first time will always be attracted by his round inch, which is nearly bareheaded, "like a big light bulb". However, once there is more contact, people will immediately find that what really makes Zhao Shushan glitter is when he is immersed in the design - serious, professional and boundless. Besides "glitter", you can't find a more appropriate word to describe this charm. All of these can be seen from Zhao Shu's works.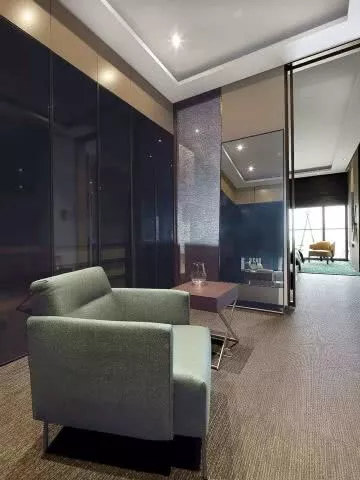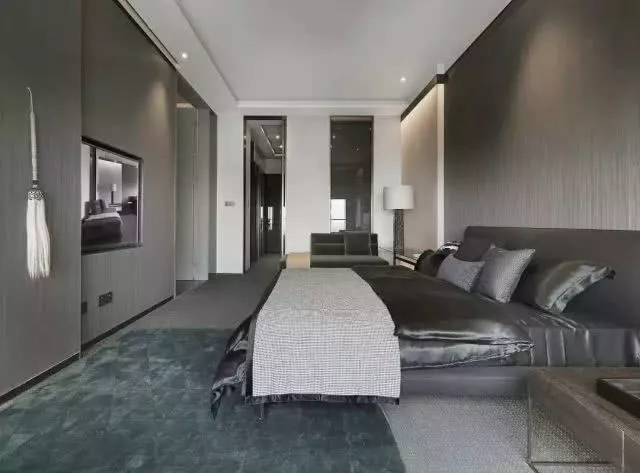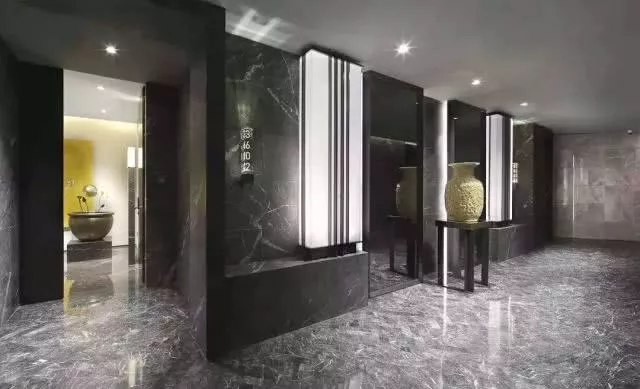 This is one of the high-end houses designed by Zhao Shu. It is located on the 36th floor of Beijing Damei Art Center. It is called "everything cloud" series. There are only 12 sets in total. In the room with the best night view in Beijing at a glance, he used three walls of Vashi's customized wardrobe to create the core taste of the room owner.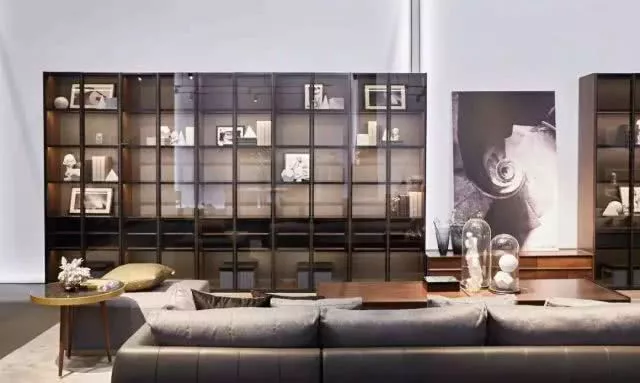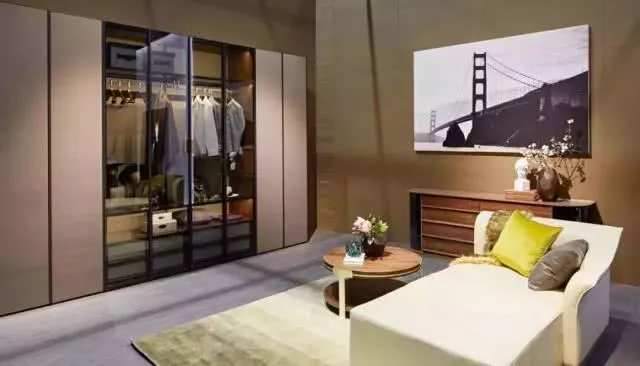 As the designer of fanxi exhibition hall in Shanghai 2018 and the display designer of fanxi living hall in Hangzhou, zhao shu appreciated fanxi's "customization" twice, and finally became the reason why he chose fanxi's wardrobe as one of the most important parts in the design of the mansion.
"The biggest difference between Qumei and other brands is that Qumei always has a creative heart."
Qumei's "customized life" has always been emphasized by Zhao Shuwan. In his view, the custom-made thing has a thread.
"Before, all furniture in China was made according to the needs of each household, his life and the size of his house, so as to meet different needs of life. And now Qumei also insists on customization, through the way of customization to meet the different needs of home life, put forward different solutions for life needs. "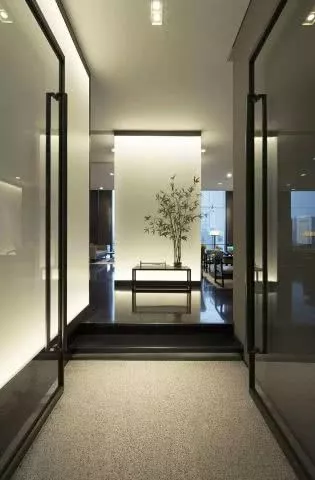 In Zhao Shu's eyes, interior design is not to copy a set of brand furniture, but to integrate into the scene and life, which can only be achieved through the way of customized home furnishing:
When designing pawnbroking shop for Damei center, a set of sofa of Qumei household attracted zhao shu. Zhao Shu can't let go of his fashionable appearance and comfortable sitting feeling. The only thing that bothers him is that the fabric color of the sofa doesn't match the whole design very well.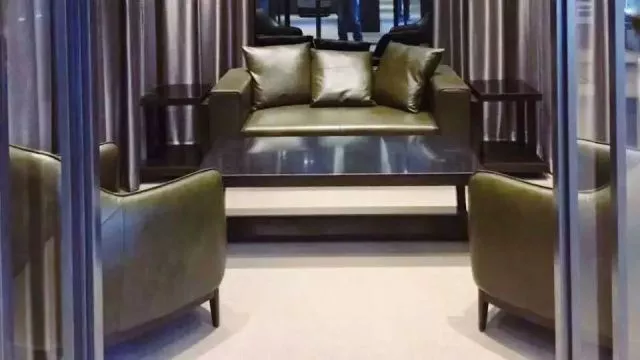 Therefore, zhao shu found Qumei home and asked for a special "olive green like but slightly lighter than olive green" green leather. In order to satisfy the fastidious designer taste, the leather supplier cooperated with the color matching again and again, and finally saw some joy on zhao shu's face. Facts have proved that under the customization of Zhao Shu, this Qumei home sofa radiates amazing beauty. Elegant luxury goods and wonderful color matching of sofa complement each other, making everyone passing by stop to watch.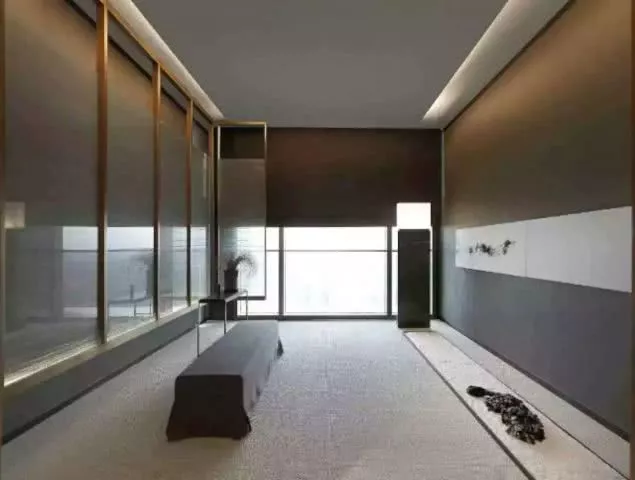 Qumei's customized life style has given zhao shu full freedom of design and creation space, and zhao shu's love for Qumei has continued into his life from his works. Entering his office, from the desk and chair to the sofa in the reception area, Qumei's customized furniture fills every corner.
"Many people think that my office is Italian furniture, but many of the furniture is customized by Qumei. For example, these cabinets and tables are all rebuilt."
Through zhao shu's design, these customized furniture from different series of Qumei are either replaced with fabric or repainted, mixed and matched with each other, showing a completely different vitality and artistic atmosphere from the model room. Isn't Qumei the best expression to provide different solutions for different lifestyles?
"For me, another way of being is to let the other person have a sense of being, and then I disappear. Designers are not artists and cannot focus on themselves. "
For the design, zhao shu has different insistence from other designers. As the founder and well-known interior designer of Beijing Weimei culture and creativity Co., Ltd., his design never aims to show himself, but always focuses on the partners.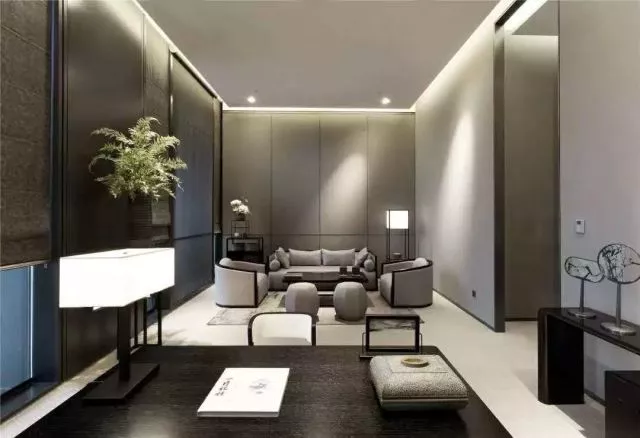 The Sales Office of Damei Art Center, which was designed by Zhao Shu, was chosen as the shooting place by numerous popular films and TV plays, such as Qinghuan, players behind the scenes, because of its unique oriental charm. Most of the furniture used is from Qumei's all things series.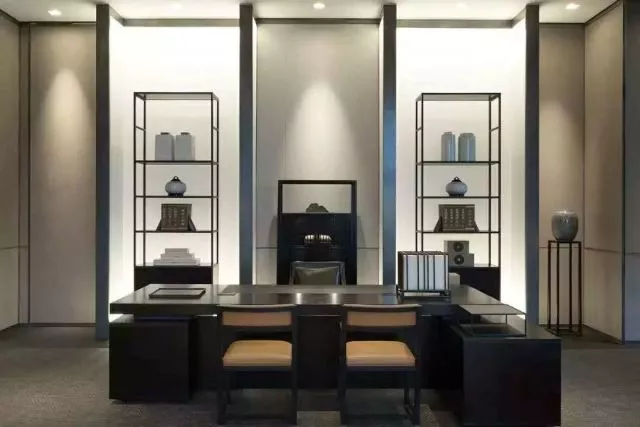 As an integral part of the office building, zhao shu also designed a long-standing future work coffee for it. Qumei can be seen everywhere in all kinds of work stations and rooms available for rent, creating an elegant, refined and luxurious business atmosphere. Once launched, it has attracted numerous eyeballs and received good reviews.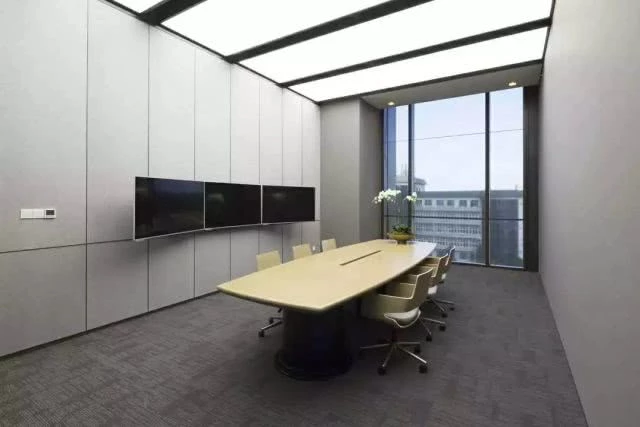 However, in the face of such a successful interior design work, when asked about the design concept, zhao shu modestly said that he did not have any high-level design concept, but only a detailed concrete understanding of the work. In Zhao Shu's heart, design is a natural revelation, just like Zhao Ruihai, chairman of Qumei home furnishings, who has unlimited love for design.
"Mr. Zhao is the real master of design. He can talk with you about design and anything. He is a real creative person, and this kind of creation is a talent in his blood. "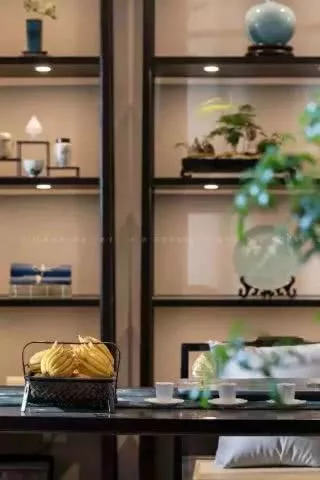 From design to leadership, zhao shu's appreciation and recognition of Qumei's home make the fate continue. Zhao shu described Qumei as "an enterprise with less talk and more work, and every part of it is actually done". In fact, how could he not be so? Modest, low-key, rarely talk about themselves, and once talking about design and art, eloquence seems to have infinite energy. He regards the work as a business card. When he meets a boaster, he doesn't plan for it. When he meets a design lover, he agrees This is the biggest reason why zhao shu and Qumei can come together.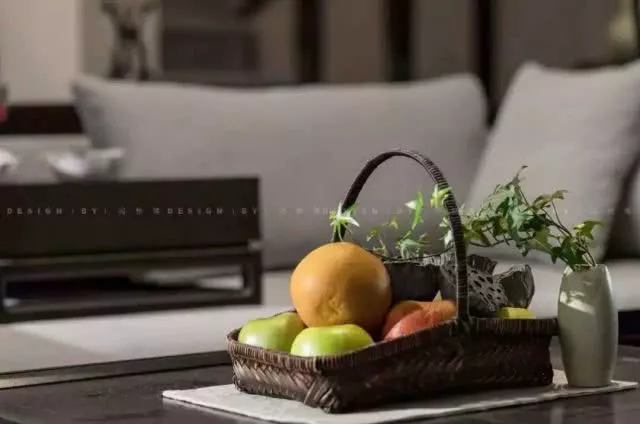 As a member of Qumei International Design Alliance, zhao shu's extraordinary creativity not only makes herself glittering, but also makes Qumei glittering. Countless top international designers who love design, thinking and life just like Zhao Shu have gathered in Qumei International Design Alliance to continuously create products and space for us and create a better life style. This is Qumei's great fortune on the way forward!
In the future, we will walk into them, feel the world in their eyes, understand their thinking about life, please continue to pay attention to Qumei's "designer talk" series, and experience the beautiful life created by design!